The wheel put the giants out of business.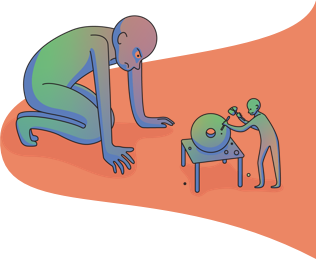 We are a digital consultancy with a track record of delivering end to end software solutions to the financial services sector in the United Kingdom. We strive to develop simple solutions with meaningful test coverage and responsive user interfaces.
After the lessons learned in the financial services sector, we now focus our efforts on the EOS ecosystem.

We are the developers of EOS Reach, an open source EOS wallet for Android, we developed the eos-jvm SDK to aid others in developing robust and consistent Android apps that interact with EOS.
We envisage a second generation of Dapp developed natively for Android and iOS, slick mobile experiences that attempt to hide all knowledge of the underlying blockchain technology. This new generation of Dapps will utilise multisig, inter-blockchain communication, smart contracts and the decentralised nature of EOS to empower existing business processes.

Let's build the future of EOS on mobile together!

memtripblock code of conduct.